"War of the Woods" is the classic alien invasion story but told from an entirely new point of view -- the animal kingdom!
Phin is an otter living in the New Jersey Pine Barrens when the Earth is suddenly invaded by aliens called Raathinaaks. Very quickly Phin finds himself an unlikely hero, one who might just be able to save the World!
As the animal kingdom begins to hear rumors of a young otter out to save the world, the planets animals rally behind him as the war breaks out all over the globe.
READ A TEN PAGE PREVIEW NOW!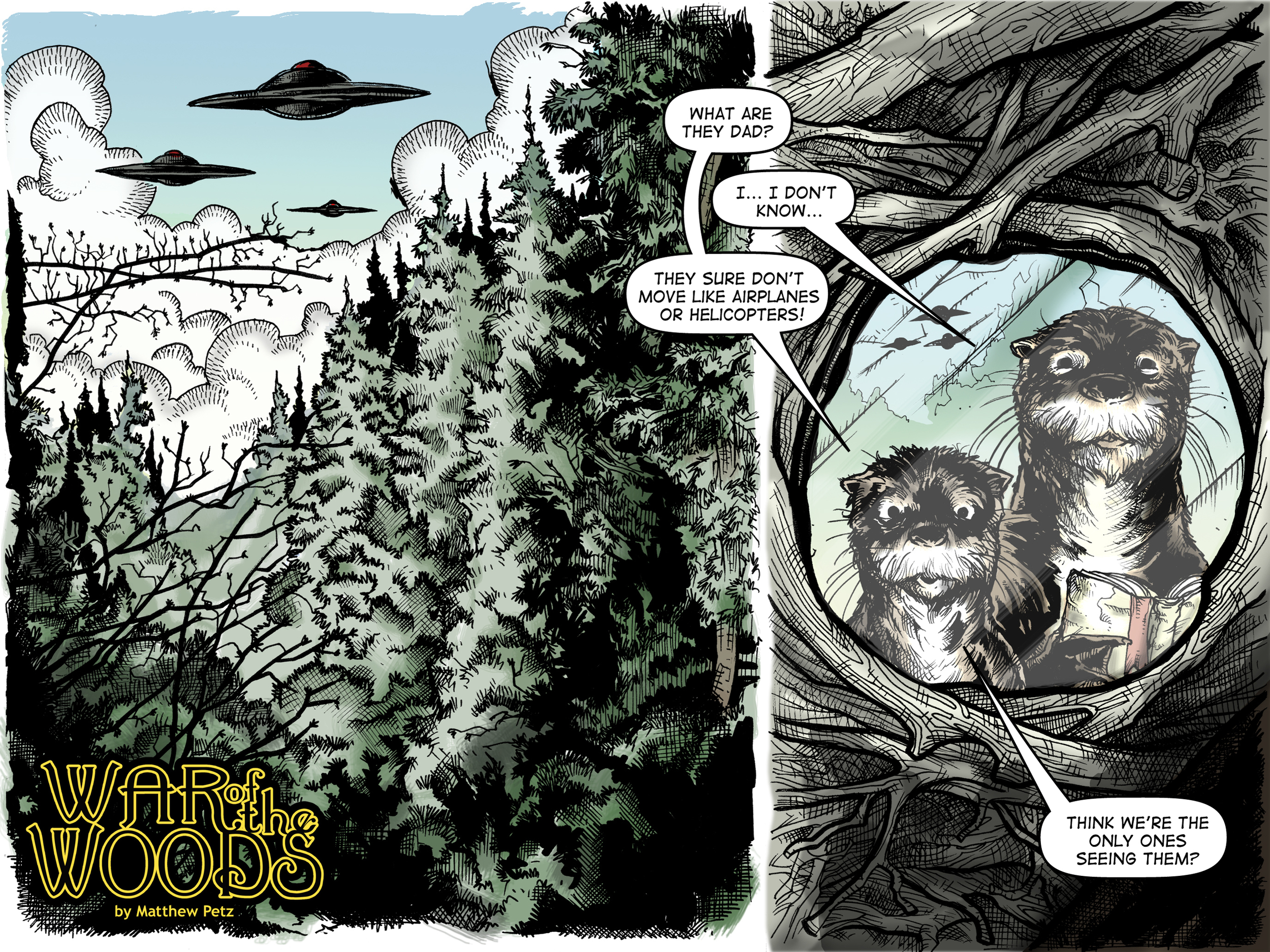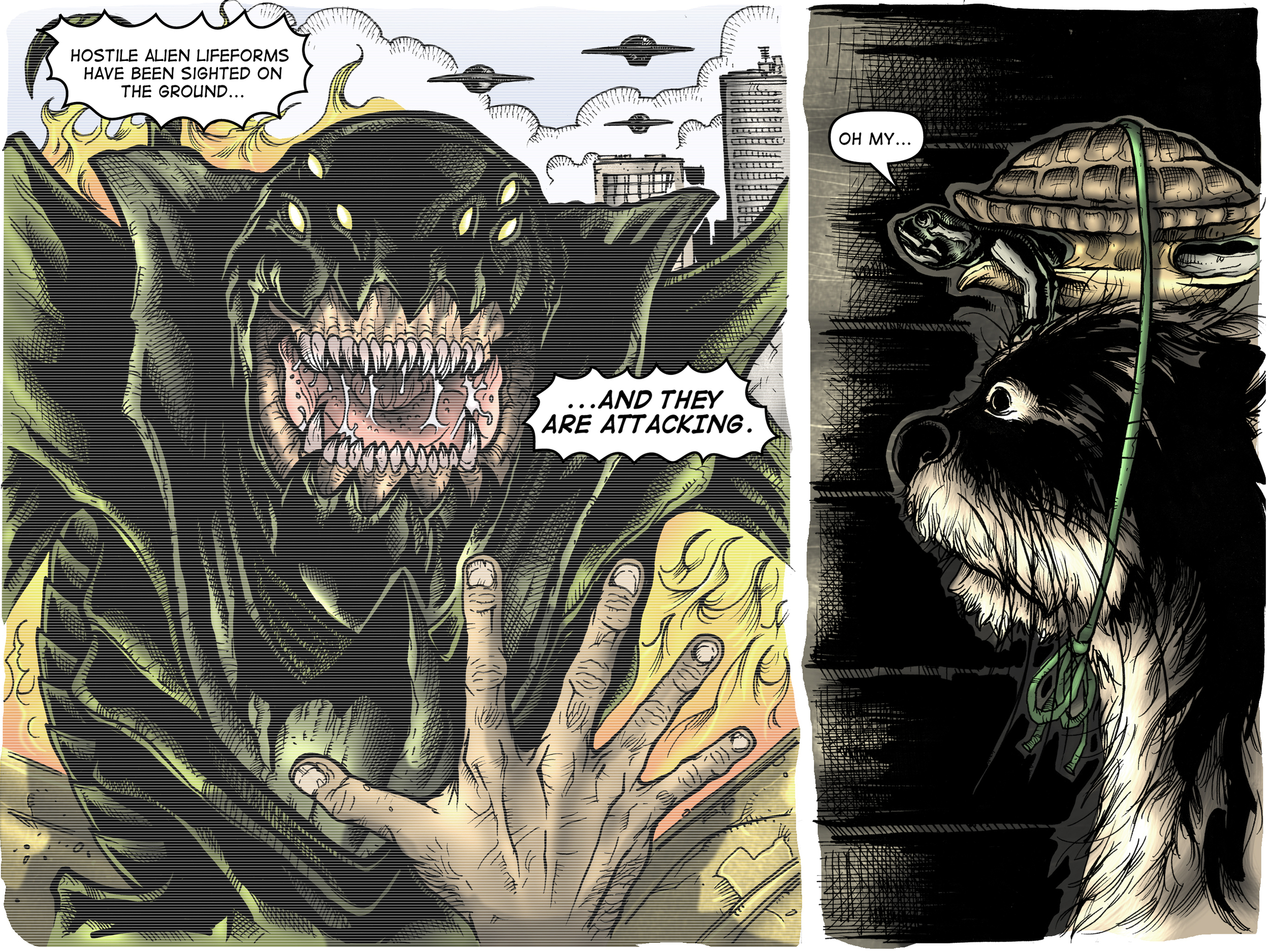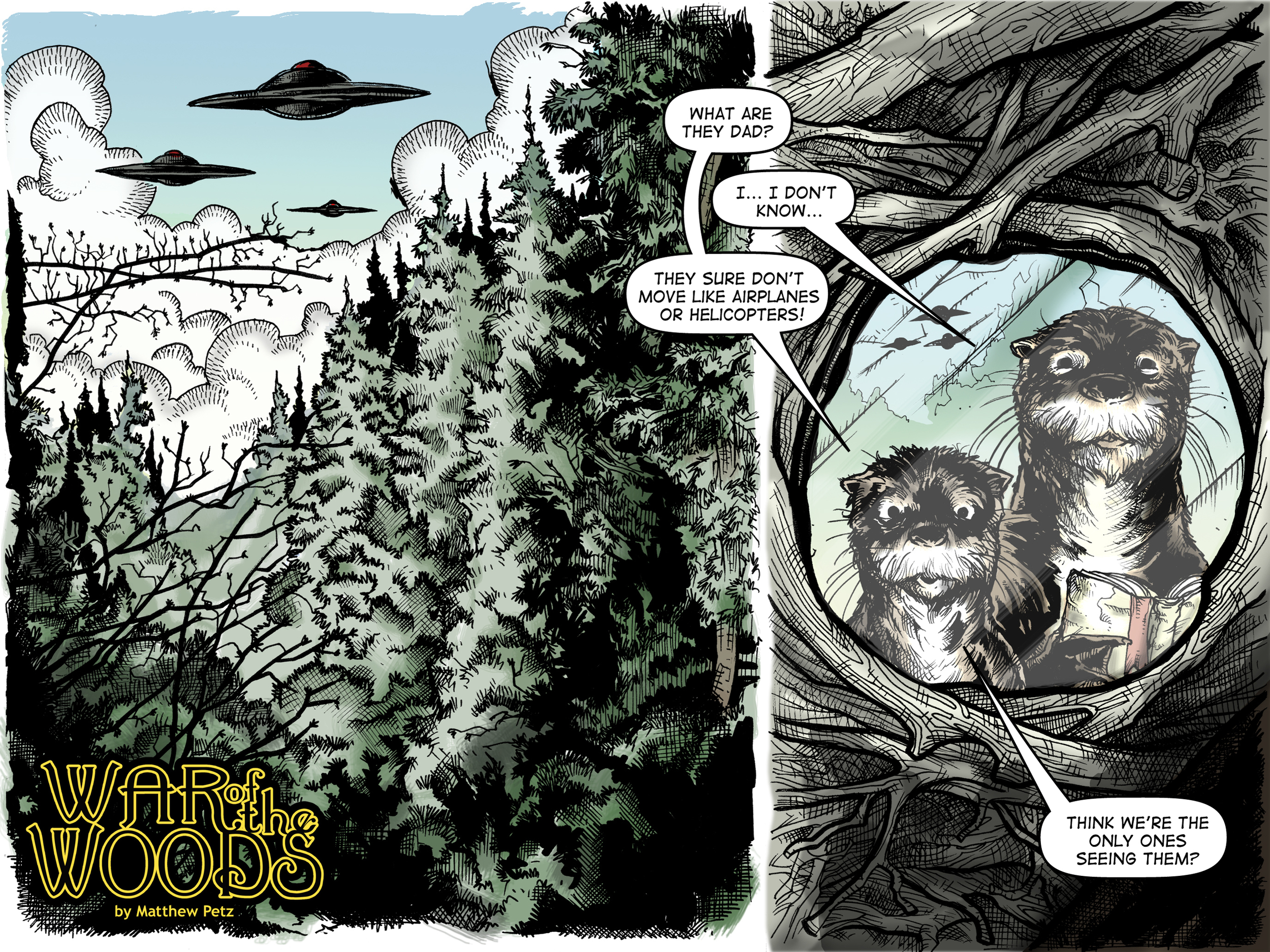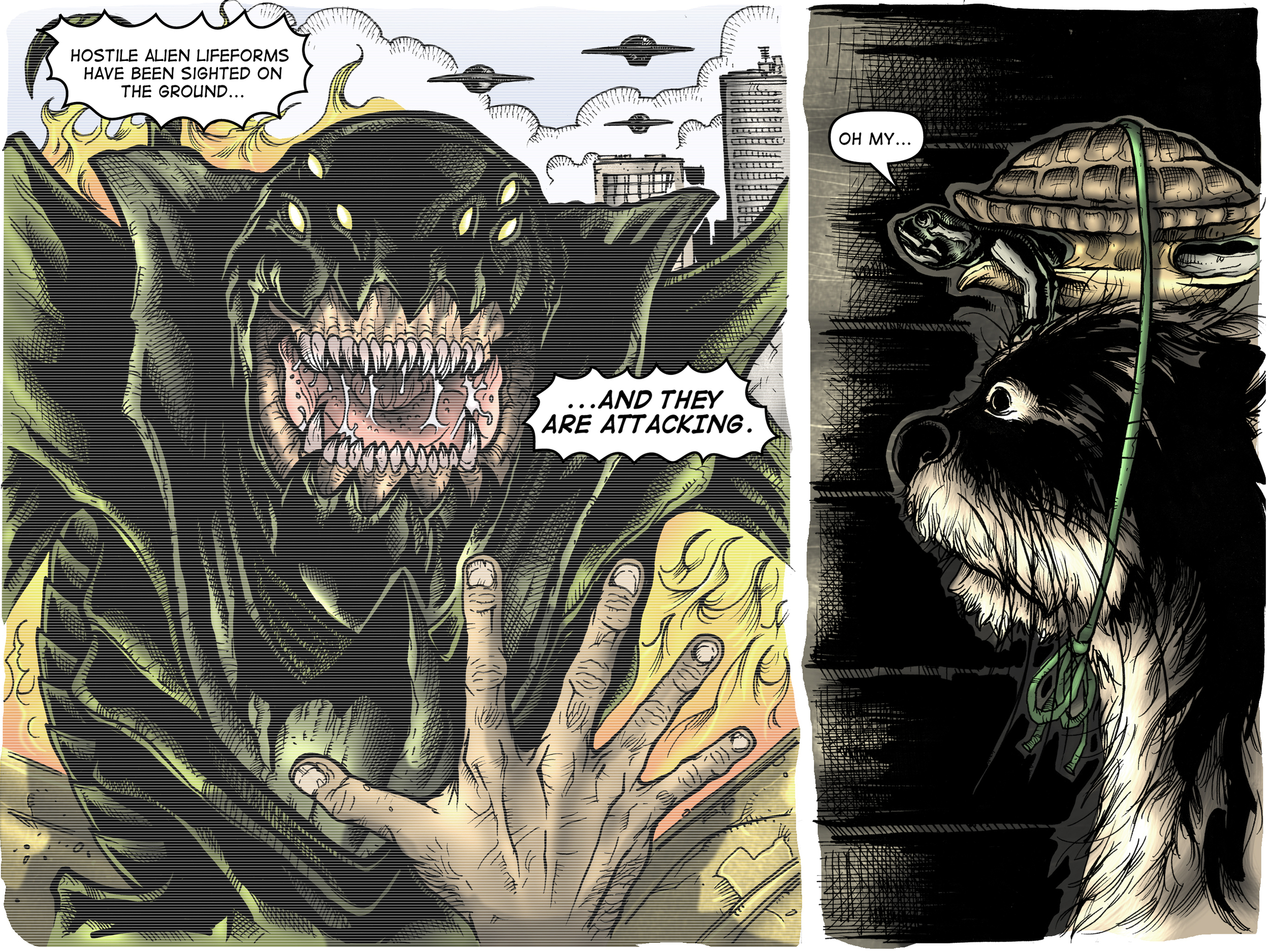 Season 1-3 Available now on ComiXology
 
War of the Woods: S3: The Campfire Battle
 
One of the most unique comics you'll come across on the digital shelf
-Mania
"A compelling book with a distinctive visual flair and charm."
-Spandexless
"War of the Woods is a fun read from a fresh voice."
-Talking Comics